Let our in-house Customs Brokerage team handle the import process for all of your parcels and freight entering the USA.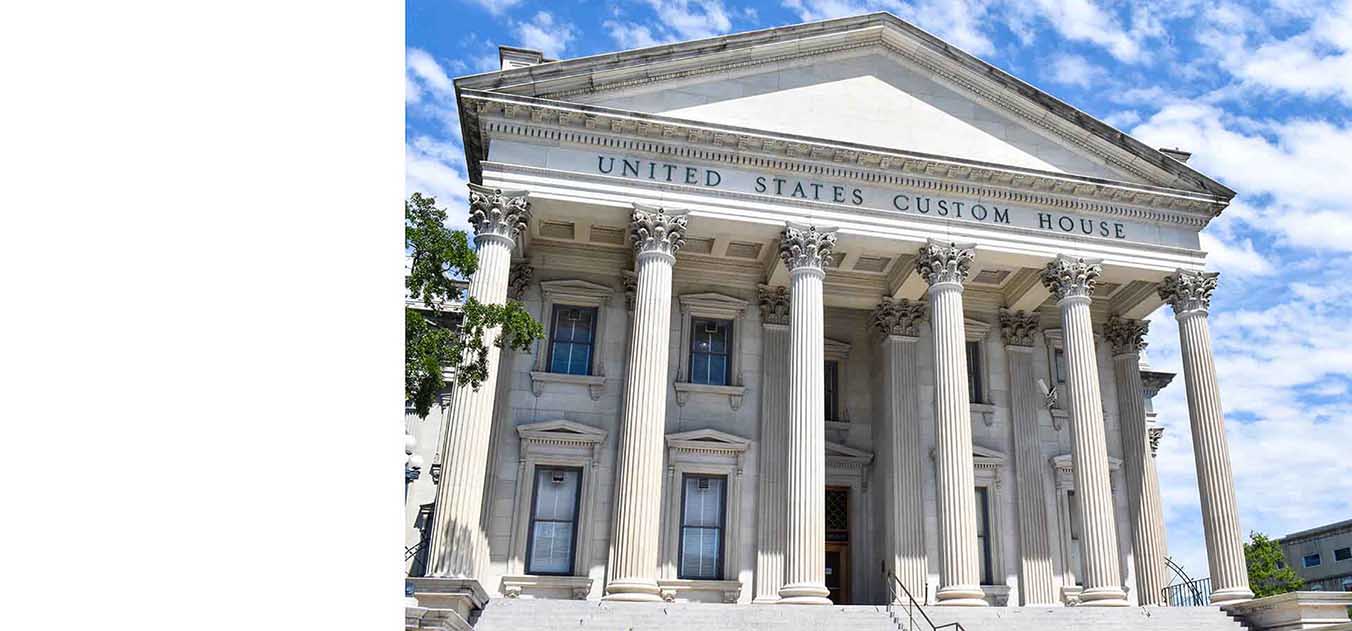 Providing all businesses quick inbound and outbound global shipping services for a smoother transportation experience.
Section 321 and Type 86
Duty Free Under $800 USD

In-House Licensed Customs Brokers and Import Team

Automated HTS Classification System

Air and Ocean Clearances
ECCF and HUB
Express US Customs Clearance
4 IBC Facilities Operated at JFK, MIA, ORD and LAX
On-site US Customs and CBP Agriculture Specialist
Container Freight STATION (CFS)
Air and Ocean
Customized Solutions
FCL and LCL

Section 321

Entry Type 86
Carnets
Same Day Processing
Expedited Inbound and Outbound Validation

Servicing Over 35 Countries

Duty-Free Import and Transit
Bonded Warehousing and IBEC
Duty and 301 Tariff Deferment
Strategically Located "Gateway to the Americas"
Short or Long Term Solutions
Consolidation of Bonded Goods for Export
Transloading
Bonded Goods
Domestic Goods
Secure Transportation
Optimized Shipping
Remote Location Filing
Approved to Handle RLF Entries
Automated Filing
Entry into any Port
Fast Cargo Processing
Ready to get started or have questions?
Frequently Asked Questions
What is a customs broker?
A key component of IBC's total logistics service is our in-house brokerage services. We arrange the customs clearance process for you during transport to ensure compliance aligned with rules and regulations. IBC has a direct link with the United States Customs and Border Protection's Automated Commercial Environment (ACE) through direct electronic transmission of entry data via the Automated Broker Interface (ABI) module.
How is a customs broker different from a freight forwarder?
A freight forwarder organizes transportation for individuals and corporations to get goods from the manufacturer or producer to the customer, whereas a customs broker assists importers and exporters with clearance in meeting US government requirements to ensure a smooth clearance process.
Can I import goods without the services of a customs broker?
Yes, but many importers choose to utilize a customs broker's services to ensure goods compliantly move through US CBP clearance so that deliveries are correctly imported and without delays.
How do I pay duties and taxes?
Duties and taxes vary based on the type of goods imported. That noted, you can pay with US currency, a personal check or a government check. You must also present identifications, such as a license or passport. A customs broker can help you automate the process through their entry filing prior to importation of your goods.
What paperwork is required for customs brokerage?
There are a number of documents required for customs brokerage, including an invoice checklist that outlines the item, the quantity, the value, the origin country and the destination country. It also requires you to list the name and address of the person/business selling the goods and the name of the person/business buying the goods. Additionally, you'll be required to confirm compliance with US Customs to clear transports.
What are the requirements for importing human foods?